ELK'S CREED
Believe in the goodness in thyself as well as in others.

Protect childhood with tenderness, old age with respect, cherish with reverence the memory of those who have passed.
Observe faithfully the golden rule.
Enjoy the good things of earth. Keep within thee the Glorious shine of youth and remain always of good cheer.
Hunters Safety Training - 2008
Elk Member and Nebraska Game and Parks Hunters Safety Instructor Randy King, along with fellow Hunters Safety Instructor Mike Wurfele, taught the three day course April 24, 25, 26 at Elks Lodge #80. The Lodge sponsored a nice lunch on Saturday, compliments of P.E.R. John Aman's cooking skills. Beer brats, chili dogs, sauerkraut, potato salad and coleslaw were among the fixins'. The participants got the required 10 hours of instruction, and the opportunity to handle all kinds of firearms, learn about proper field care of their game, and how to handle blackpowder rifles. Several Boy Scouts also completed a substantial portion of their Rifle and Shotgun Merit Badges during the three day course.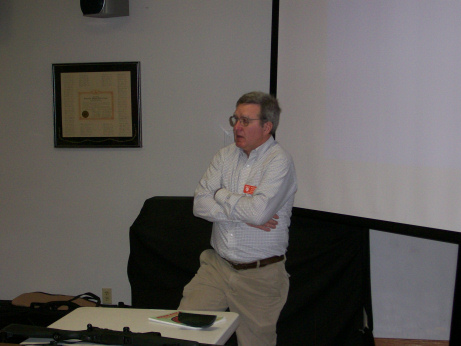 Instructor Mike Wurfele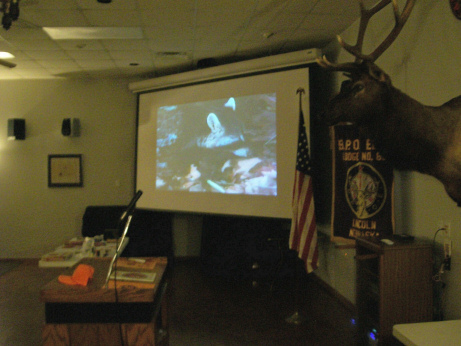 Our new Audio/Video equipment in action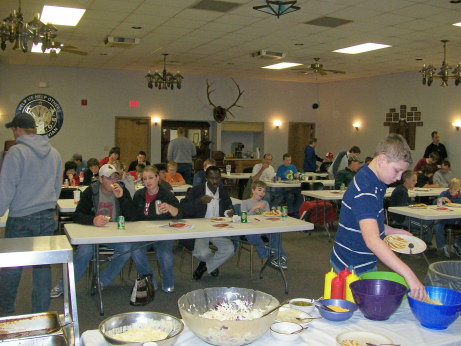 Many of the 50 participants at lunch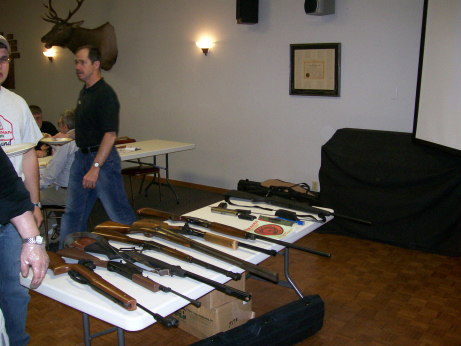 Demonstration rifles