ELK'S CREED
Believe in the goodness in thyself as well as in others.

Protect childhood with tenderness, old age with respect, cherish with reverence the memory of those who have passed.
Observe faithfully the golden rule.
Enjoy the good things of earth. Keep within thee the Glorious shine of youth and remain always of good cheer.
Announcements
See Cash Calendar Winners!
Jolly Corker Pub
is open for lunch starting at 11:30 Monday-Saturday.
Now also serving light suppers!
The Order has just been featured at the

Smithsonian National Postal Museum
in their virtual exhibit "America's Mailing Industry," which was launched on September 13, 2016, at a reception in Washington, DC.
Nebraska History Museum was Lincoln Lodge #80
Saturday, April 1, 2017
Installation of Officers
3:00 pm @ Lincoln Lodge #80
Reception Follows
Saturday, April 8, 2017
Annual Fish Fry
Fried Pollock, Homemade Baked Beans, Coleslaw, Pickle spears and Rye Bread. Brownies and Ice Cream for Dessert.
5:30 pm Cocktails
6:30 pm Dinner
$10.00 per person
Saturday, April 22, 2017
Tacos 'N Talent Dinner
5:30 Cocktails
6:30 Dinner followed by entertainment
Donate to Elks National Foundation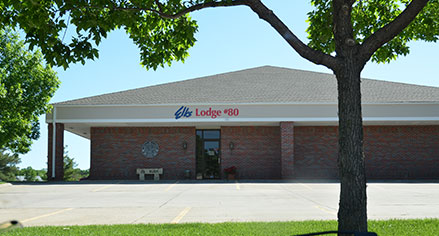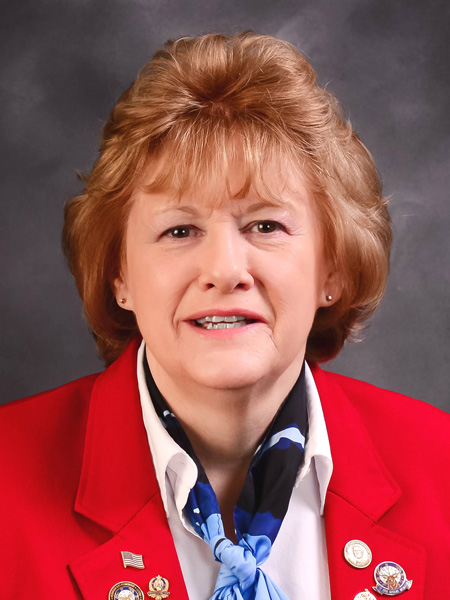 Greetings All,

This is my last message to you as your Exalted Ruler. This has been such a fantastic year. I have been so proud representing our lodge at so many of our activities this past year. I have truly been honored to serve as your ER. Thank you to everyone for making this a memorable year for me and a successful year for our lodge.

All of the officers, trustees, committee chairs, and members have done an outstanding job in making this such an outstanding year. Thank you to all for "Striving To Be Better Elks." Your hard work and dedication to serving our lodge and community has been so supportive this year. I am so proud of Lodge 80. I could not have asked for a better Leading Knight. Laurie Montag has been there with encouragement and support every time I've needed her. She is going to be a great Exalted Ruler next year. A big thank you to our secretary ,Jerry Wilson and treasurer, Wauneta Peterson. Month after month they did their jobs and kept us all on track. My knights and officers never let me down and everything was done with a smile.

On April 1st we will install Laurie and her officers for 2016-2017. Please give the same outstanding support to them as you gave me and we will have another great year.

See you at the lodge,

Mary Brooks, Exalted Ruler
"Ever Striving To Be A Better Elk."