ELK'S CREED
Believe in the goodness in thyself as well as in others.

Protect childhood with tenderness, old age with respect, cherish with reverence the memory of those who have passed.
Observe faithfully the golden rule.
Enjoy the good things of earth. Keep within thee the Glorious shine of youth and remain always of good cheer.
Announcements
Donate Deer Hides
Jolly Corker Pub
is open for lunch starting at 11:30 Monday-Saturday.
Now also serving light suppers!
The Order has just been featured at the

Smithsonian National Postal Museum
in their virtual exhibit "America's Mailing Industry," which was launched on September 13, 2016, at a reception in Washington, DC.
Nebraska History Museum was Lincoln Lodge #80
Sunday, December 4th, 2016
Elks Memorial Service
2:00 pm at the Lodge
Honoring our departed brother of this past year.
Saturday, December 17th, 2016
Elks Hoop Shoot
Southwest High School - enter through door #3 (west side of building)
1:00pm
Thursday, December 22nd, 2016
109th Children's Christmas Party
Pinnacle Bank Arena
5:30pm Doors Open
6:30pm Entertainment Begins
See Details
Donate to Elks National Foundation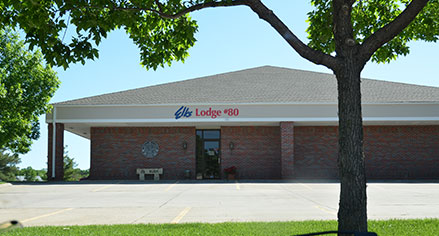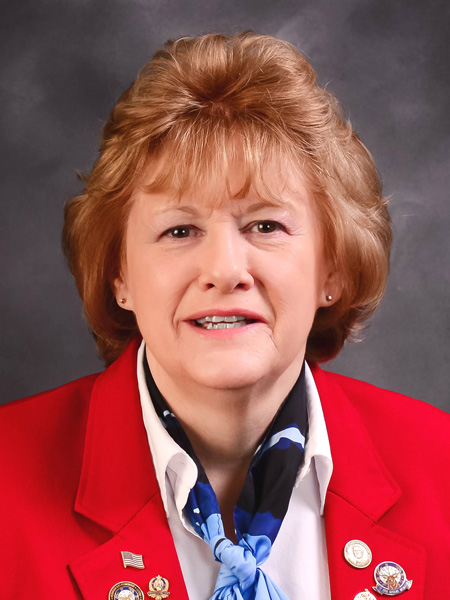 Greetings All !

We are heading into the holiday season and the end of 2016.

My calendar is so full of activities with the Elks. I hope yours is too. When you serve your community, children and veterans as we do there is always something going on. I encourage you all to come and take part in our rewarding work. You gain so much more than you give.

On Saturday, December 3 we have a lodge dinner of soup, meatloaf, adult mac and cheese, candied carrots, rolls, and Cherry Jell-O poke cake.

On Sunday, December 4 we will have our annual Memorial Service at 2 PM. We will place a wreath for each of our 11 departed members and honor all our past departed. The ceremony is so beautiful, I hope many of you will attend this year. The families appreciate that we care.

On Wednesday, December 7 we will have special visitors at our meeting. Our District Deputy to the Grand Exalted Ruler and his team will visit our lodge. Of course, East District has a very special DD this year, Larry Bratt, PER. We are honored to welcome him on the seventh. He will be accompanied by Nancy Kennedy. Also joining him will be Larry Schwindt, PER, as auditor to GER DD and Richard Todd, PER, as Esquire to GER DD. In their honor we have a special dinner planned. The menu is being kept secret, but I wouldn't miss it if I were you. Cost to members and guests will be $10 for advanced reservation and $15 at the door. The meal will be served at 5:45 please gather for cocktails at 5:15. Call the lodge at 402-421-6363, or me at 402-770–3500 or Rich Todd at 402-421-6932 by Wednesday, November 30 to eat for $10. All PERs are encouraged to attend this meeting. As your Exalted Ruler, I would like to see many of our members come out to honor our GER DD.

On Friday, December 16 we will have our Lodge 80 Christmas party. Fun starts at 5 PM, but you can come at any time. Bring your favorite snacks, appetizers or potluck dish. We usually have some great things to eat. A fun night together with friends, or a chance to come and make a new friend. All are welcome.

Of course everyone of you should be planning on helping at the 109th Annual Children's Christmas party. Sacking of goodie bags is at 10:30 in the morning. Help is needed in the afternoon to get toys ready. Greeters are needed around 4:30, and the doors open at 5:30. Call me at 402-770-3500 or Larry Schwindt at 402-416-5239 with questions or to volunteer.

A big high-five to the members who completed handing out over 3900 thesauruses to areas schools. In all,39 schools were visited. What a great project! Thank you to Chuck Meisinger and his wife Kathy for all the work they do on this great project.

I want to take this opportunity to wish each and everyone of you a joyful and happy holiday season. May your plate be full on Thanksgiving, may your home have many friends and family on Christmas, and may you accomplish all your goals in 2017!

See you at the lodge,
Mary Brooks, Exalted Ruler
"Ever Striving To Be A Better Elk."