ELK'S CREED
Believe in the goodness in thyself as well as in others.

Protect childhood with tenderness, old age with respect, cherish with reverence the memory of those who have passed.
Observe faithfully the golden rule.
Enjoy the good things of earth. Keep within thee the Glorious shine of youth and remain always of good cheer.
Announcements
2018 Scholarship Recipients
Jolly Corker Pub
is open for lunch starting at 11:30 Monday-Saturday.
Now also serving light suppers!
Saturday, April 7th, 2018
Fish Fry
5:30pm Cocktails
6:30pm Dinner
Fried Pollock, Homemade Baked Beans, Coleslaw, Pickle Spears, Rye bread with Brownies and ice cream for dessert.
Sponsored by the Friends of the late Rick Logan
$10.00 per person
Saturday, April 14th, 2018
Installation of Officers
Troy H. Pederson as Exalted Ruler
8:00 pm @ the Lodge.
Reception following
Please RSVP
402.484.7284 or
tkingpinone@gmail.com
May 1 to May 7 2018
Elks Nation Youth Week
See Gov. Ricketts
Proclamation
for specifics
May is Operation
'Look Good, Feel Good'
To benefit the previously homeless vets at Victory Park Apartments on the VA campus. Donations of toiletries for men and women and a continuation of cleaning supplies will be accepted for the entire month. See a more specific list in the Veterans Corner column in the May Elk-o-Gram.
Saturday, May 5th, 2018
Law Enforcement Recognition Dinner
5:30 pm Cocktails
6:30 pm Dinner
Menu to be announced
Monday, May 7th, 2018
Youth Night
7:30 pm @ Southeast Community College gym
Scholarships awarded to Seniors
Certificates awarded to juniors
Sunday, May 13th, 2018
Mother's Day Brunch
Details to follow.
Thursday, May 31th, 2018
Give to Lincoln Day
An opportunity to donate to Lincoln Elks Lodge #80 and participate in sharing in matching funding increasing each donation amount.
Click here to Donate on May 31, 2018
Sunday, June 17th, 2018
Father's Day Brunch
Details to follow.
Donate to Elks National Foundation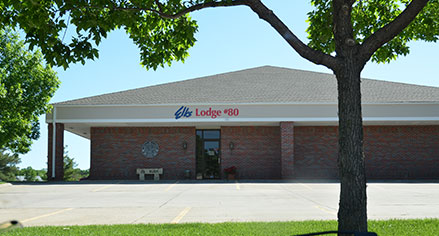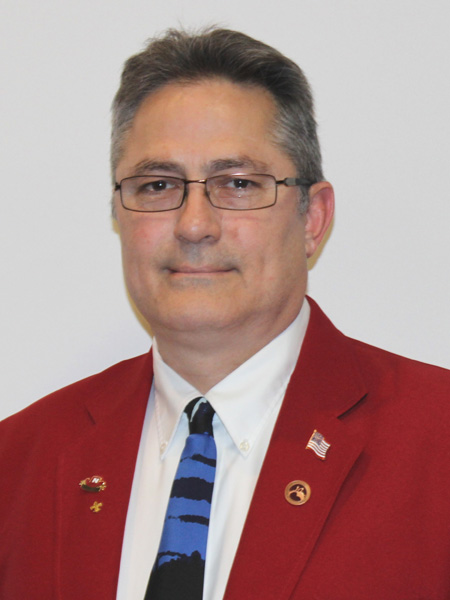 I would like to thank Exalted Ruler Laurie Montag for her leadership this past year. It takes dedicated people to help make this Lodge run smoothly! A shout out to the Lodge secretary Jerry Wilson, who truly makes the Lodge run day to day without a hitch.
And now it is time for a new ER. Troy Pedersen has been elected to help guide the Lincoln Lodge #80 thru the fraternal year 2018-2019. I would like to reintroduce myself. I was appointed Inner Guard by PER Larry Schwindt for the 2014 year, Chaplin by PER Larry Bratt for the 2015 year, appointed esquire by PER Gerald Miles for the 2016 year, elected as Loyal Knight in 2017 under PER Mary Brooks, and finally elected as Leading Knight under ER Laurie Montag in the 2018 year.

I ran for and was elected to be the ER for this upcoming year. I am looking forward to the 2018-2019 fraternal year and working with the committee chairmen to help make the Lodge work and grow as we know it can.

Lincoln Lodge #80 was started in 1888, so 2018 is a perfect time for growth of the Lodge. Not just in numbers, but by the good works we do and the public needs to know about it! So on April 2nd 10:30 at the state capital the Governor of the GREAT STATE OF NEBRASKA will have an ELKS proclamation on the ELKS 150 years of ELKDOM. If you have some time, come on down to the capital building. It is open to the public, so the more the merrier! Finally, I would like to personally thank Randy King for sponsoring me, PER Doug Reinks for my initiation, PERs Larry Schwindt and Larry Bratt for getting me involved in being a Lodge officer!!

Mark down Saturday April 14 at 3:00pm for the installation of lodge officers. All members and family are invited. Heather and I look forward to seeing you there!
So as always get active go to the dinners and just have fun.

Troy Pederson, Exalted Ruler