ELK'S CREED
Believe in the goodness in thyself as well as in others.

Protect childhood with tenderness, old age with respect, cherish with reverence the memory of those who have passed.
Observe faithfully the golden rule.
Enjoy the good things of earth. Keep within thee the Glorious shine of youth and remain always of good cheer.
Announcements
2017 Scholarship Recipients
Jolly Corker Pub
is open for lunch starting at 11:30 Monday-Saturday.
Now also serving light suppers!
Congratulations 2017 Ritual Team
1st Place finish in Western Division
2nd Place finish in finals
Another stellar performance by our ritual team.
Larry Scwindt & Laurie Montag received All-American awards as did Coaches Stephen Wirth & Doug Rienks - congrats to all.
Saturday, September 9, 2017
Pork Loin Dinner
Grilled Bacon wrapped Pork Loin, Veggies, and a Seasonal Dessert
5:30pm Cocktails
6:30pm Dinner
$10.00 with Reservation
$12.00 at the door
Sunday, September 10, 2017
Midget Football Opening Game
Start times: 10:00am to 4:45pm
Saturday, September 23, 2017
Soccer Shoot
10:00am to 2:00pm
Speedway Sporting Village Soccer Fields
Friday, October 6, 2017
Oktoberfest Dinner
Germanwurst Sausage, Pork Loin, Kraut, Green Beans, German Potato Salad, Rye Bread & German Chocolate Cake
5:30pm Cocktails
6:30pm Dinner
$10.00 with a reservation
$12.00 at the door
Sponsored by the PERs
Friday, October 27, 2017
Haunted ArmorySaturday, December 12, 2017
Hoop Shoot
1:00pm to 3:30pm
Lincoln East High School gym
Donate to Elks National Foundation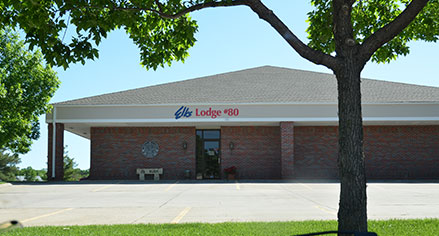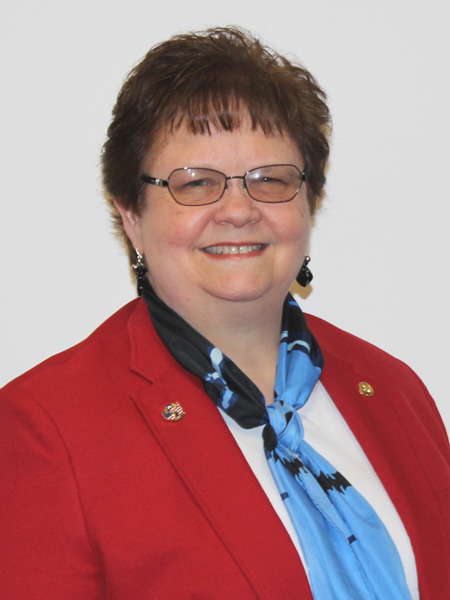 Greetings! It's nearly Fall again, and with the unseasonably temperate weather we've been having, it's really easy to think about Husker football being right around the corner. Speaking of Husker games, we still need workers for the concession stand we man alongside the Does. Young people who are at least 16 years old may work, and acquire volunteer hours to satisfy their school's requirement. If you, or any of the teens you know, are willing and able to help us with this activity that helps support our lodge financially, please leave your phone number with the bartender so Troy Pedersen can give you a call.

Your Lodge 80 Ritual Team really hauled in the honors at Grand Lodge's Ritual Championship competition last month. Be sure to see Stephen Wirth's article and photos elsewhere in this issue. A big thanks to all who donated to defray the team's expenses, and to those who helped with our fundraisers - you know who you are!

We welcomed new member Seth Parret to our ranks. Seth was sponsored by Mitch Becker and was initiated at our August 16 meeting. Please be sure to extend your hand in friendship when you see him at activities.

The Lodge bar will be open and showing Husker away games this season - please include the bar in your game-watching plans! I'm looking forward to seeing your smiling face at the Lodge!

Laurie Montag, Exalted Ruler