ELK'S CREED
Believe in the goodness in thyself as well as in others.

Protect childhood with tenderness, old age with respect, cherish with reverence the memory of those who have passed.
Observe faithfully the golden rule.
Enjoy the good things of earth. Keep within thee the Glorious shine of youth and remain always of good cheer.
Announcements

Elks Youth Week Proclamation

Elks Youth Week Proclamation

On April 9th at 10:30 am, Governor Heinemann signed the Elks Youth week Proclamation in the Werner Chambers in the State Capital building. The Proclamation was read by State Youth Coordinator PER Jackie Norris of Hastings Lodge #159. Present with her were ER Larry Bratt, PER Larry Schwindt, PER Richard Todd of Lincoln Lodge #80, PER Bradley Norton of Hastings Lodge #159, and PER Jane Berggren of Grand Island Lodge #604. PER Dennis Berggren of Grand Island Lodge #604 was present to take photographs of the ceremony. Jackie did a wonderful presentation outlining the many projects the Elks provide to the youth in our communities. There were a total of 29 Proclamations read that day and it was a very proud moment for the Elks that were present as well as being impressive to all others in the audience.


Lincoln Lodge #80 - Presents
Bobby C. Clickenbeard for Grand Esteemed Lecturing Knight
Read Nomination
Jolly Corker Pub
is open for lunch starting at 11:30 Monday-Saturday.
Now also serving light suppers!
April 25-27
State Convention
North PlattSaturday, May 3rd, 2014
Cinco de Mayo Dinner
Mazatlan Chicken, Beef Enchiladas, Beans, Spanish Rice, Corn Pubbind, Salad and Empandas for Dessert
$12.00 Dinner
$ 4.00 Margaritas
5:30pm Cocktails
6:30pm Dinner
Sponsored by the Brooks Family in memory of John Brooks
Sunday, May 11th, 2014
Mother's Day Brunch
8:00am - 2:00pm
Breakfast cooked for you, just the way you like it!
Menu full of your favorites and Mom's too.
Come watch our guest chef do live friut carving!
Sunday, June 1th, 2014
Forever Angels Carnival
Aspen Athletic Clubs - 1801 Pine Lake Road, Lincoln, NE
Free Admission
12:00pm - 3:30pm
Click to see flyer
Saturday, June 7th, 2014
Elks Appreciation Day
Click to see flyer
Donate to Elks National Foundation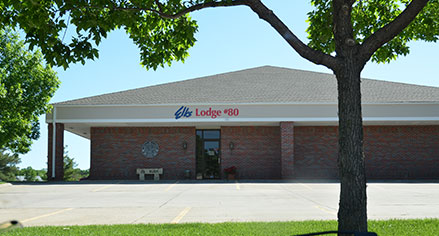 Exalted Ruler...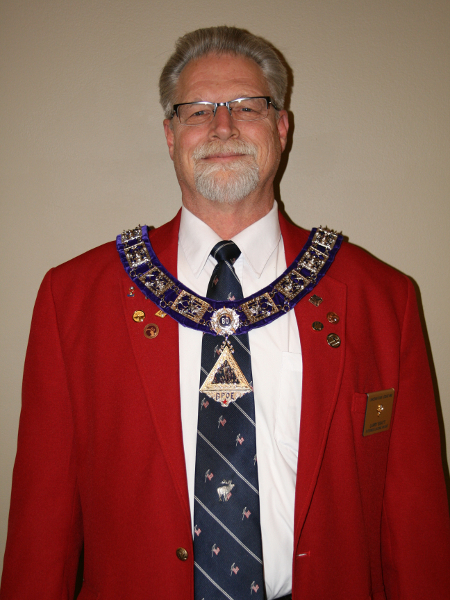 Greeting to all of my fellow Elks and their families. As I start this year out I would like to say thank you and tell you all how Proud and Honored I am to have been selected to serve as your Exalted Ruler for the next year. It is truly humbling and I pray that I will not let any of you down.

I have very big shoes to fill as Larry Schwindt was an excellent Exalted Ruler and I can only hope to come close to being a leader, and support the lodge as he did during this past year. Thanks Larry for being a fantastic ER and friend.

I would also like to thank my Officers for this year as I know that they are all dedicated to our organization and being the best we can be as a team. I look forward to meeting all the challenges we have coming together.

A big thank you to John Aman for cooking the great corned beef and cabbage meal for our St. Patty's day dinner. We had a great turn out and as usual John not only sponsored the dinner but provided us all with some great and tasty food. Thanks again John.

We have just concluded our Student of the Year presentations on Sunday March 16th and March 23rd. Both were very uplifting and the turnout of family members and friends to support these students was magnificent. Each student recognized received a plaque and a gift card. The activities these kids are involved in as well as their dedication to being a good student is amazing. Thanks to Amy Jacobsen and Kim Wiseman for their outstanding work in making this a success.

In April we have of course the Installation of Officers on Wednesday the 2nd. I invite all of you to attend. I will be revealing my motto for the up coming year at that time. We have a Ham dinner coming up on April 12th and again invite all of you to attend. At the end of the month your ritual team of 2013 - 2014 will be competing in the State Ritual Competition at the State Convention in North Platte and will hopefully win State again and be able to represent out state at the National Convention in July. If you have never attended one of the State Conventions I urge to consider attending. Our State has a great Elks Association and these conventions are always fun and informative.

Please remember if you have any questions or comments about the lodge or our activities, to contact me as I will do my best to answer them or find out the answers. I want out Lodge to be the best it can be and will do everything with in my abilities to reach that goal.

Yours in Elkdom
Larry Bratt
Exalted Ruler