ELK'S CREED
Believe in the goodness in thyself as well as in others.

Protect childhood with tenderness, old age with respect, cherish with reverence the memory of those who have passed.
Observe faithfully the golden rule.
Enjoy the good things of earth. Keep within thee the Glorious shine of youth and remain always of good cheer.
AnnouncementsBreaking News!
The
Ritual Team has won the National Championship
in New Orleans. It was announced this morning. They had a score of 98.2, beating the 2nd place team by 1/2 point. Congratulations to the team and all involved. This is a great accomplishment.
The Ritual Team has won 1st place in the Western Division with a score of 98.6. Congrats to all team members. They will compete for the National Championship tomorrow (7/15) at 1:00. So wish them luck in this endeavor.
Lincoln also had 4 All-Americans: Larry Schwindt, Exalted Ruler; Larry Bratt, Leading Knight; Gerald Miles, Loyal Knight & Doug Rienks, Chaplain. Congratulations to all 4.
In addition,
Larry Bratt
won his second William King award for the highest scoring officer in the West for all teams and all chairs. Congrats for winning this again.
Lincoln Lodge #80 - Presents
Bobby C. Clickenbeard for Grand Esteemed Lecturing Knight
Read Nomination
Jolly Corker Pub
is open for lunch starting at 11:30 Monday-Saturday.
Now also serving light suppers!
Friday, July 26th, 2014
Patriotic Dinner
Cocktails: 5:30pm
Dinner: 6:30pm
Salisbury Steaks, Mashed Potatoes, Gravy, Corn on the Cob, Salad, & Homemade Pie ala Mode
Bring your friends and family for a good time and great food!
$12 per person
Saturday, August 2nd, 2014
Does Annual Wine Tour
We will first visit Red Path Gallery & Tasting Room, in Seward, NE.
Then on to the Lucky Lady wine tasting and lunch in Aurora, NE.
Then to the Little Blue Vineyard in Fairfield, NE. We will finish the
day at Superior Estates in Superior, NE. All for $99.00 a person.
For more details call 402-489-7011 or 402-484-8842. Proceeds will
go to the Does Scholarship fund.
Donate to Elks National Foundation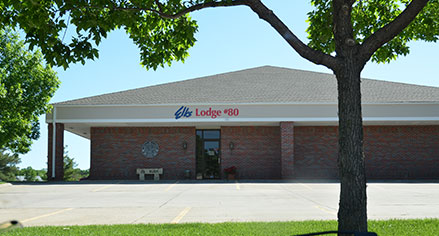 Exalted Ruler...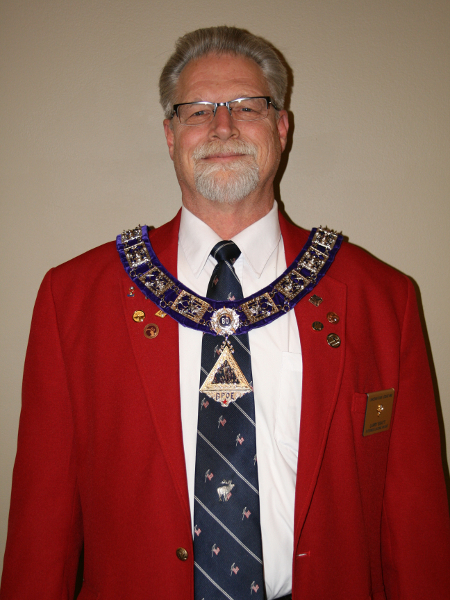 Greetings and salutations to all. It is hard to believe that spring is already gone and summer is upon us. Your Ritual Team will be traveling to New Orleans for the National Convention to compete in the Ritual competition. We will be putting forward our best effort and trying to place in the Final Four and then to win the National Championship. We are looking forward to representing our lodge and state in the competition and will try to make you all proud.

June was a very busy month again. We held a successful Elks Appreciation Day on June 7th, thanks to Kim and Pat Wiseman, Mary Brooks, Laurie Montag and Scott Schrage for all their hard work. We did not have as large of a crowd that we would have liked but those who attended had a great time. Saturday June 14th was an especially busy day. Our Veterans Coordinator Wade Graft was able to assist us in being a sponsor of the Veterans Music Festival at the VA Hospital. We had a booth there and then our Officers performed the Flag Program at the end of the night for all that were in attendance. The Girl Scouts Gold, Silver and Bronze awards were presented at the Capital Rotunda at 2:00pm on this same date. Three Gold awards were presented and Chairman Steve Wirth spoke to the crowd. PER Larry Schwindt, PER Rich Todd and I also were present for this program.

On Sunday June 15th, the lodge held their annual Fathers day Breakfast, which is a fund raiser for the ritual team. The breakfast was well attended and no one went away hungry. Thanks to all that attended and support our Ritual Team. On Friday June 20th, a spaghetti feed was sponsored by the ritual team. This unfortunately was not well attended and this was very disappointing to those who took the time to prepare the meal.

I want to take a moment to remind everyone that to keep our lodge operating and the doors open, we need more of our members to attend the dinners. The dinners are the main source of income for the day to day operations, including paying all the utility bills. Our lounge/bar provides minimal profit at times and as we have tried to keep the prices down in the bar, this income doesnít come close to helping us keep the lodge operating. I hate to be negative but the bottom line is that if we do not start having more income generated through our monthly dinners, we might not be able to keep the lodge and bar open. I know of other lodges in our state and around the nation that have ended up having to sell their building and be unable to provide any of the activities we provide to their members. I donít want this to happen to our lodge and I donít think any of our members do either, so please plan on attending the dinners and encourage other members to do the same so that we can continue to provide all our members and our community with the programs and assistance that we have built our lodge on.

Please mark your calendars for Saturday July 26th for the Salisbury Steak dinner.

Remember Faith, Commitment, Be a Beacon

Yours in Elkdom,
Larry R. Bratt
Exalted Ruler