ELK'S CREED
Believe in the goodness in thyself as well as in others.

Protect childhood with tenderness, old age with respect, cherish with reverence the memory of those who have passed.
Observe faithfully the golden rule.
Enjoy the good things of earth. Keep within thee the Glorious shine of youth and remain always of good cheer.
AnnouncementsJolly Corker Pub
is open for lunch starting at 11:30 Monday-Saturday.
Now also serving light suppers!
Saturday, August 2nd, 2014
Does Annual Wine Tour
We will first visit Red Path Gallery & Tasting Room, in Seward, NE.
Then on to the Lucky Lady wine tasting and lunch in Aurora, NE.
Then to the Little Blue Vineyard in Fairfield, NE. We will finish the
day at Superior Estates in Superior, NE. All for $99.00 a person.
For more details call 402-489-7011 or 402-484-8842. Proceeds will
go to the Does Scholarship fund.
Saturday, August 23rd, 2014
Hot Summer Nights
Cocktails: 5:30pm
Dinner: 6:30pm
Smoked Chicken, Root Beer Baked Beans, Vegetable Kabobs, Mache & Pecan Salad, Orlean Hush Puppies, Watermelon, Lemon Bars with Raspberry Sauce
Bring your friends and family for a good time and great food!
$12 per person/$15 at the door
Donate to Elks National Foundation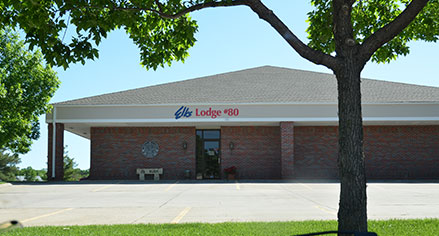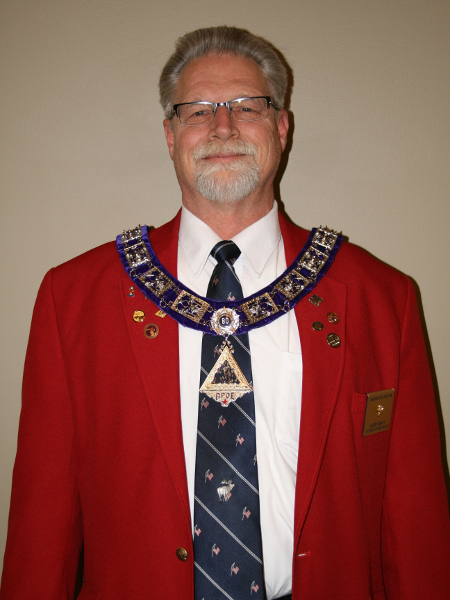 Greetings and Salutations to all.

I wish to start this months comments with a big Thank You to all of you who so generously donated to our Ritual Fund. With out your support we would have been unable to to succeed as we did. Kudo's to all our Ritual Team Members and coaches as we had our two best performances of all times. We are very proud to bring home the National Championship to our Lodge, as well as having 5 All Americans on the team and the highest scoring officer. I can honestly say that we gave our all and left everything out on the floor during our performances.

I had the distinct pleasure and honor at the National Convention to nominate our own Bobby Clinkenbeard for Grand Lecturing Knight. Many of you might not realize that Bobby has been very active in the Elks not only locally, but in our State Association including State President, as well as having served for two different Grand Exalted Rulers as their secretary. This is quite an honor for not only Bobby and Suz, but for our lodge. Watching Bobby being installed as the Grand Lecturing Knight was quite moving.

Nancy and I would like to also thank the lodge for paying our way to the National Convention. It was a pleasure to represent all of you in our Lodge and attend the many functions. Next month I will be giving an overview report on the convention and some of the ideas that were presented in how tomake our lodge even better and stronger.

While driving back from the convention I had the opportunity to reflect on why Ritual means so much to me. Not only is it the tradition of performing the ritual but more the meaning of it in its entireity. The fact that we believe in and show 'Brotherly Love" to all, believe in "Justice" for all, are "Charitable" to others in many ways, and perform all these different acts with "Fidelity". To me we live and show all others the way to Live as an American along with showing what being an American Citizen is all about. Hearing the Ritual causes my heart to swell with pride every time. I believe we are truly the Best People On Earth and the best Fraternal; Order in the world. God Bless American and God Bless the Benevolent and Protective Order of Elks.

Together we can make a difference in each others lives, our community and our Country.

Remember: Faith, Commitment, Be a Beacon

Yours in Elkdom,
Larry R. Bratt
Exalted Ruler